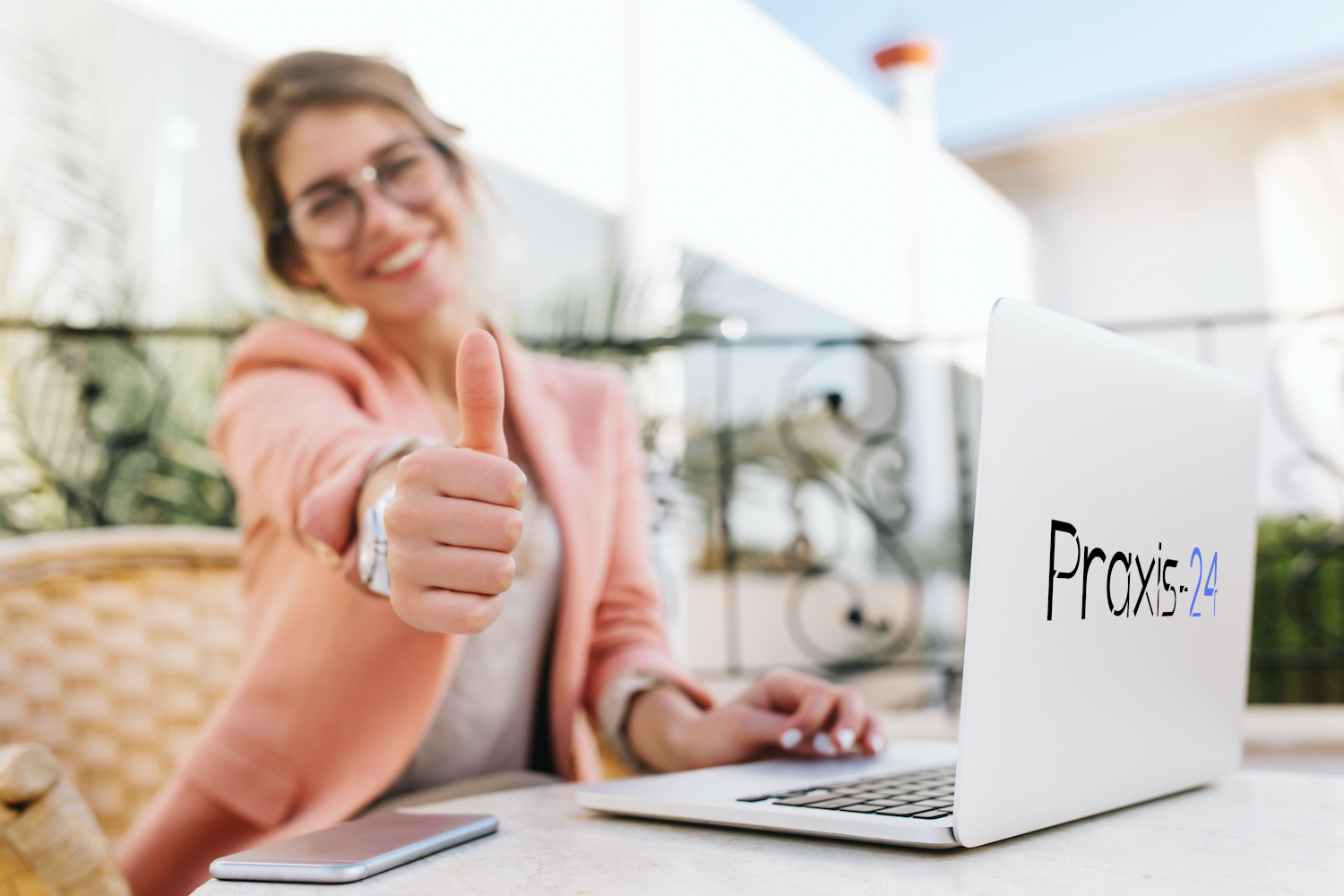 Praxis-24 makes it easy
Praxis Clinic Management System
PRAXIS-24 is Web based Clinic & Patient Management System.  
You can manage with Praxis-24 your patients appointments, clinic data, financial information. You can reach all your patients data from any device.
Patient Card
You can get the patient information you need at a glance on the patient summary and manage your patients appointments, clinic data and financial information.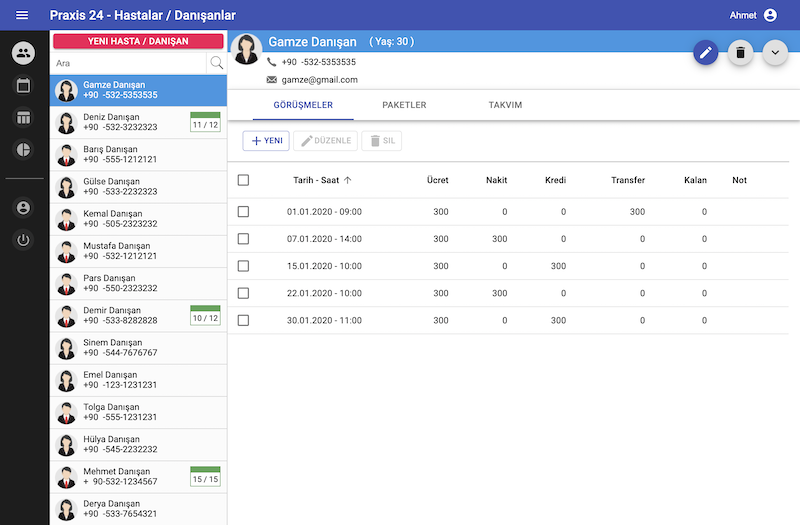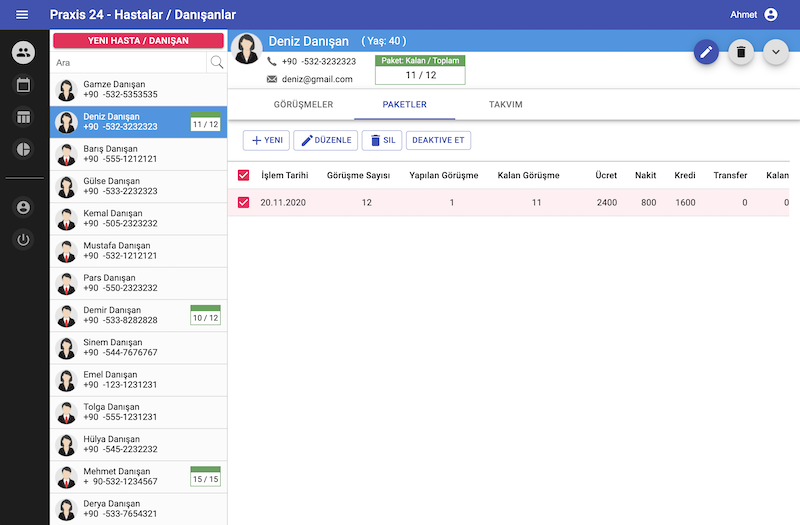 Package Management
You can define packages for your patients and enter financial data for it.  You can also activate or deactivate a package. If a package is defined for a patient new appointments are subtracted from defined package total.
Appointment Calendar
You can monitor your patients appointments on daily / monthly  or yearly calendar.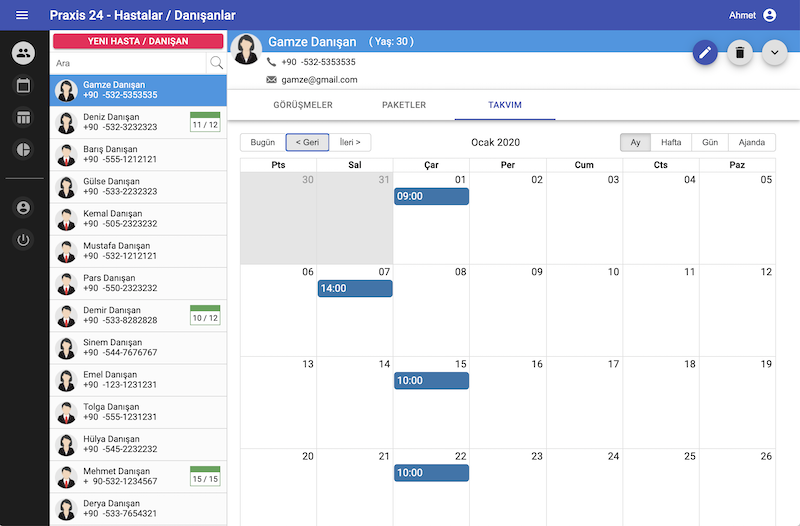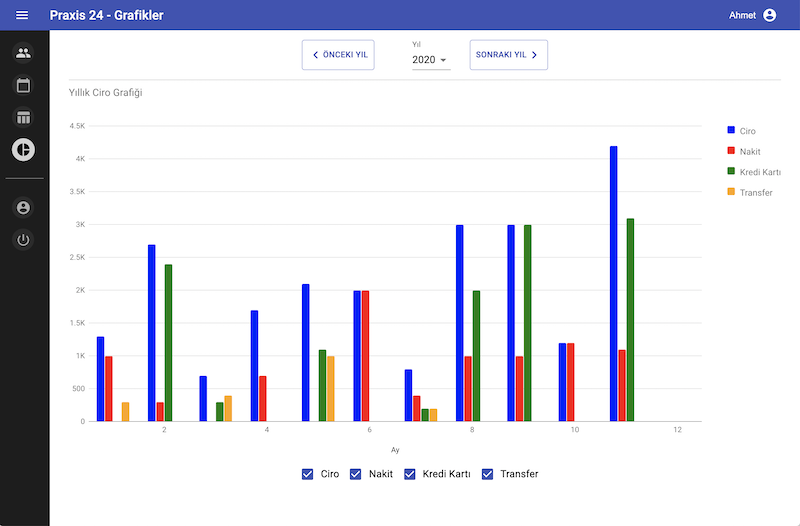 Income Chart
You can display monthly and yearly total income in a chart display.
You can filter via payment method.
Statistical Charts 
You can display attributes like gender, redirect as charts.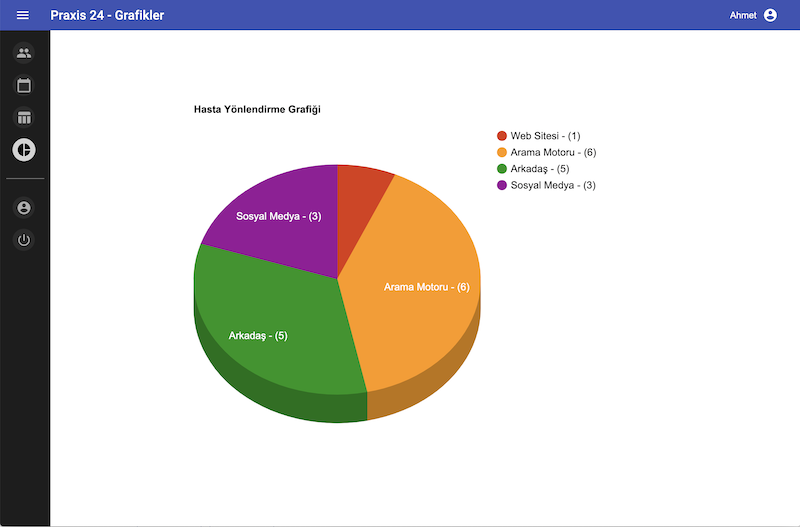 Reports
You can monitor daily, monthly and yearly financial data in table.
Contact Information:
Tel: +90 242 470 61 51
E-Mail: info@nsdsoft.com
Address: Sinan Mah. Atatürk Cad. 1254 Sok.
             No:1 D:502 Muratpaşa / Antalya
Working Hours:
Weekdays: 09:00 – 18:00